Planning an Exchange Program: 5 tips not to freak out before even getting into the plane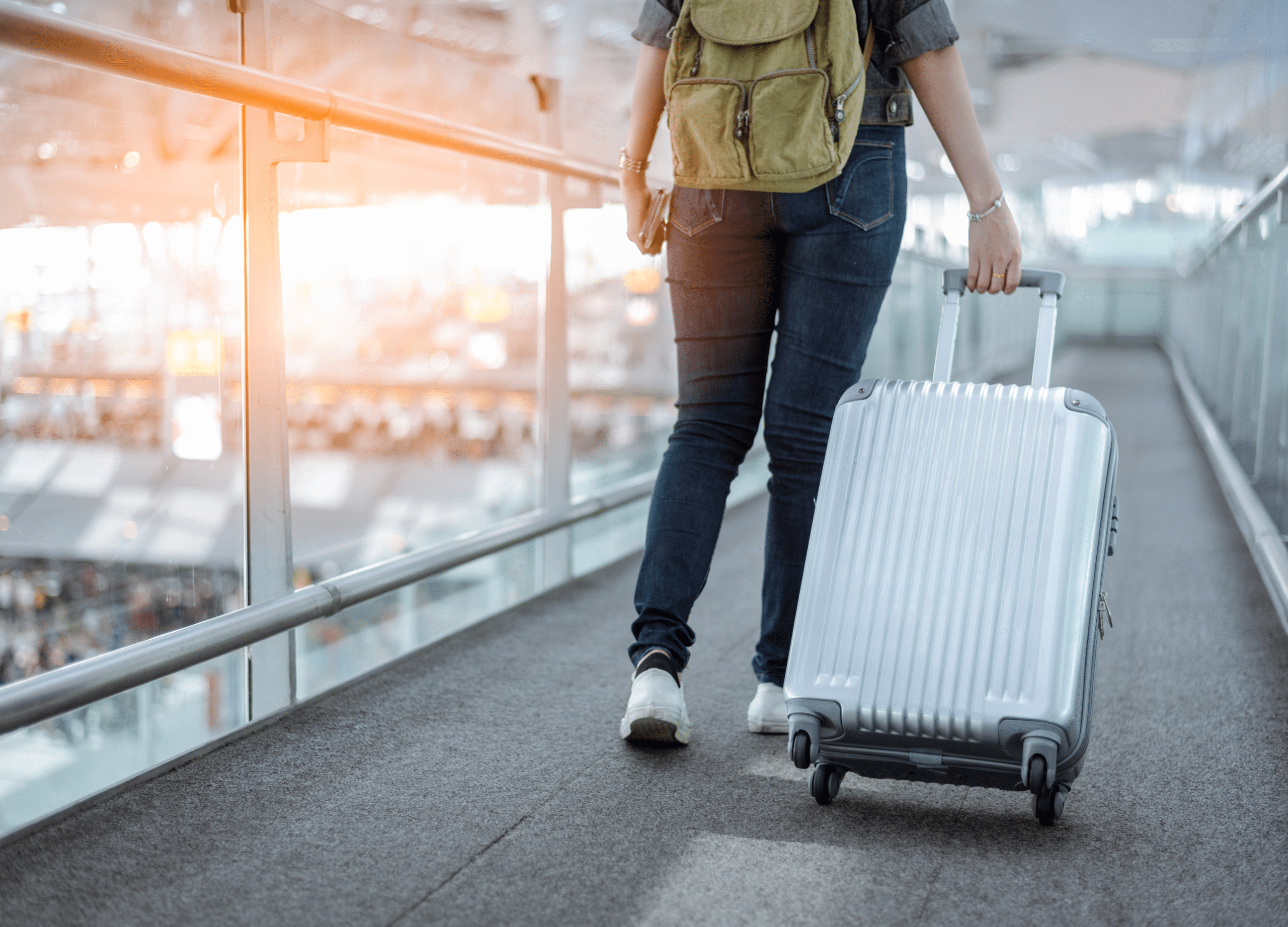 A semester in London? Three months to learn English in Canada? A month in Argentina to learn Spanish? A movie-like high school experience in the USA? A volunteer experience in Bolivia? If these questions have been in your mind and the only thing you know for sure is that you want to be on a cultural exchange program, this post will help you!
Everyone always tends to imagine the final steps – the photos they will take, the people they will meet, and the things they will learn; but planning and choosing a program that fits your personality, budget, and goals is super important to have a great time abroad! Here are some tips to make sure you are prepared to make these decisions:
1. Money, unfortunately, doesn't grow on trees
We know that while imagining your exchange program, you may feel like traveling the whole world twice before taking a nap and returning home. And although it is possible, taking into account the time, energy, and money you have available will make the planning more tangible, easier, and exciting!
When you start looking for exchange programs, prioritize those offering scholarships – or other financial aid options, such as fundraising training! That way, you will make your dream much more affordable! You can check for this kind of scholarship on many platforms – one of the most accessible is the YOP (Instagram).
2. The same old spots? Not necessarily
Have you ever considered attending a program outside the classic list of cities people usually visit? London and Sidney have their highlights, but looking for a less "hyped place" may help you spend less money while also more deeply connecting to a different culture.
In less advertised locations, you can integrate better into the city's day-to-day life, interact with locals, try traditional food, and be part of different cultural expressions. With the money you save by going to these places, you can explore more of the chosen country/region.
3. Eeny, meany, miny, moe – choosing an exchange program that fits you
Each person's journey is different – their interest and styles differ, and their ideal exchange program could not be the exception to this rule. When choosing your destination, for example, take into account your traveling preferences – some cities have a great railing system. In contrast, others may require you to spend all your money on a taxi.
More than that, prioritize choosing programs that fit your intentions in pursuing it – whether you want to learn a new language, do volunteer work, develop leadership skills, and much more. By balancing your expectations and goals, you will likely have a rewarding experience – and you may not even want to go home so soon!
4. If it looks too sketchy, it probably is
Ensure that the organization and program you are interested in are real – looking for mentions about them in media or talking to previous participants are simple actions that will prevent many headaches! To guarantee even more security, reach out to them with all your questions and concern so that you can make an informed decision regarding your exchange program experience!
Also, if you are not a legal adult, make sure that your guardians are involved in the decision and that the organization is also prepared to communicate with them! The key is to have an open line of communication to clarify any concerns!
5. And after the program, what?
Unique cultural and educational experiences may leave you in limbo after they're done! Just like after finishing a long book or watching a very engaging movie trilogy – you may feel lost about what to do next after such a deeply emotional and changing moment. Well, depending on the kind of exchange program you choose – most of the work and opportunities may happen after the program is done!
Look for programs with strong alum communities – in which you can connect to other students and their projects! If the organizations responsible for the program offer an ecosystem of other development opportunities for those in their student spaces, even better!
Regardless, make sure to use all you learn in your exchange time to positively impact your region, country, or the whole world! Finding issues and challenges, you may help solve with the skills you developed will help you leave the limbo we mentioned!
And did you know that LALA online and in-person leadership camps fit all those categories? The Latin American Leadership Academy (LALA) is a non-profit institution that aims to find, connect and develop the young leaders of the regions – giving them access to programs (in-person and virtual) that build skills in leadership, entrepreneurship, social innovation, social-emotional learning, and critical thinking! The organization offers need-based scholarships and a fundraising program! If you are between the ages of 14 and 20, are from LATAM, and wish to socially transform your community – LALA is the place for you!
We hope these tips were helpful to you! Check more information on the website and Instagram! And subscribe to our newsletter to always be updated about opportunities!
Are you a young Latin American who wants to connect with incredibly talented and purpose-driven youth and is passionate about changing your surroundings? If yes, we invite you to apply for our Leadership Camps from June 1st to July 10th here!