Interview with Vitor Alves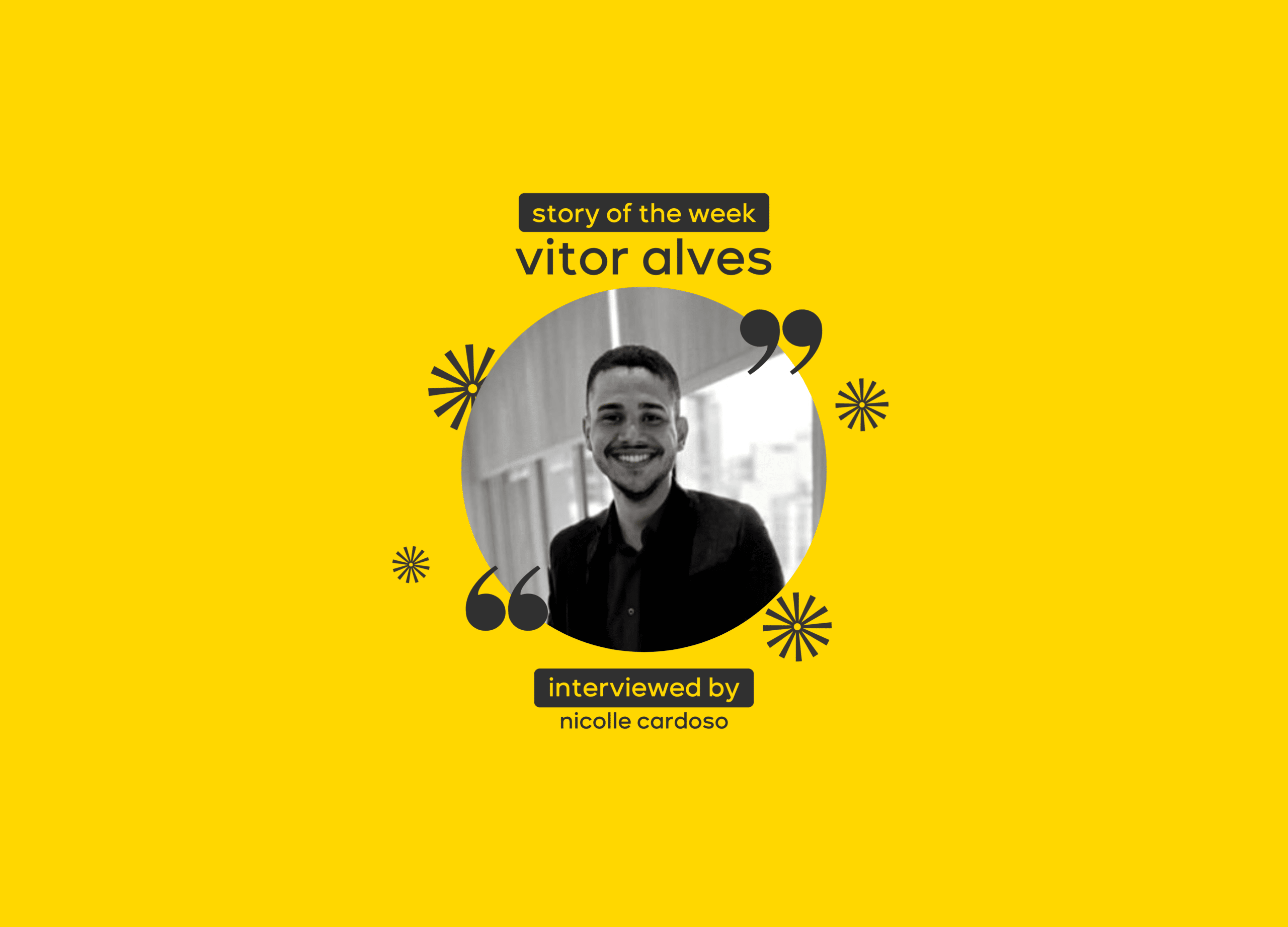 "What is the price of dreaming?"
Dreams. Whether big or small, we all have them. The difference sometimes is the willingness we wield and how much we are willing to sacrifice to achieve each of them. Vítor Alves, born in Sergipe, participated in BLB 8. Today at age 20, he is studying Law at Newton Paiva University, renowned among the main institutions of Higher Education in Minas Gerais (Brazil). Vítor's story is a source of inspiration for all young people motivated to make a difference.
Around the age of 14/15, Vítor dreamed of being a judge. He even worked, years later, in the area of ​​forensics. However, after asking himself if the path he was following would make sense 10 years later, he decided to look for other spaces that had greater potential to meet his expectations and provide him with moments of happiness. "If you have something that makes sense to you, go for it" is a motto that Vítor carries with him, and this motto took him on a journey of self-knowledge and growth: living in another state gave him the courage to make decisions that made sense to him.
Vítor always had a social-driven side in himself – being a questioning student, when he was told, "let's use the a", he would ask, "why are we going to use the a?". According to him, the discovery begins with the process of welcoming and questioning yourself, followed by conversations with professionals who already work in the area, which will give you a greater vision of what awaits you in the job market – that mostly looks for resilient and creative individuals. For Vítor, a path can start in two ways: either by their own will or because someone sold them an idea. Having a sense of what you really want for your life is essential not to be faced with a future impasse. Always keeping in mind that age is not a tax but a characteristic of time – it is never too late to follow your dreams and change the path of your life.
Today, Vítor invests his time working to defray his expenses and attending two college degrees, the aforementioned, Newton Paiva, where he is studying Law, and UNIP, where he is studying Economics. His willingness to go further made him make the best of the opportunities that were offered to him.
So when he heard about LALA's partnership with Newton Paiva, he decided to participate in the admissions process. Newton Paiva, along with its sister college Facens, are the first universities to invest in LALA students through exclusive full-ride scholarships. The admissions process in which Vítor participated was initiated by an internal evaluation among the participants enrolled by LALA, followed by an entrance exam from the university itself. Like many LALumni, Vitor sees LALA as a source of opportunity, seizing and making use of what was offered to him.
With the goal of making a difference and inspiring many young people to get out of their comfort zone, Vítor took a huge step. Despite having heard some discouragement, he went further, being today the author of the bill nº 1773/2022 in favor of suicide prevention among children and adolescents, currently pending in the Federal Senate of Brazil.
It is with respect and admiration that we bring the story of a young man who faced his fears and opened himself up to the world, being an inspiration to be followed by all those to come.
This is a story written by Nicolle Cardoso, a LALA's Storytelling Team member.