Interview with Sofía Giraldo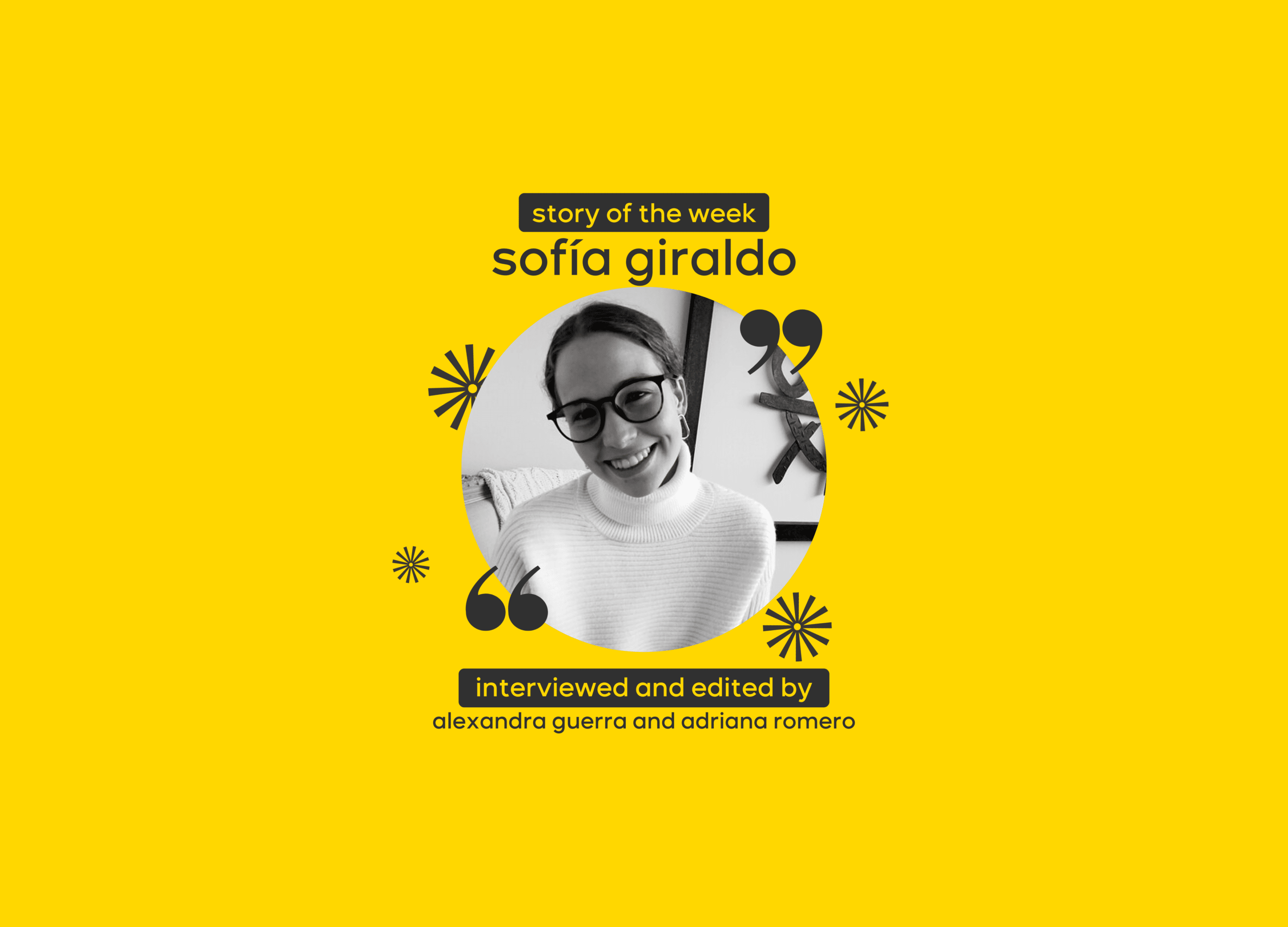 Society teaches us to design a path, to plan millimetrically every detail to reach "success", and to close our eyes to the problems even close to our community – but by opening them, we can know a much greater purpose and redefine our path. Sofía Giraldo, a LALA staff member for a year and a half, tells us how LALA impacted her career and her goals to dedicate herself to what she is genuinely passionate about: social impact.
"Why do you have to try to follow the path you had thought of initially if you think there is something of greater value elsewhere?"
Born in Medellin – Colombia, Sofia grew up aware of the inequalities in her country and developed a keen interest in social work from a young age. During her school years, she participated in several volunteer activities. Together with the NGO "Agua Paneleros", she dedicated herself, especially to members of low-income communities, where she was impressed by the connection she was able to form with those people and their stories. This inspired her to co-found the initiative "Eres Más", in which, through conversations, she sought to empower women in a state of vulnerability in Medellin. The honest connection every person can have through humility and sensitivity became the north of her work.
In later years, while studying for her law degree at EAFIT University in Medellín, she aspired to become part of a successful law firm. A future that looked like her plan for what she would dedicate the rest of her life to changed when she learned about LALA. An research by her sister about the organization showed that it captured her passion for social impact and the idea of contributing to social problems through the root of any possible solution: education.
She joined LALA as a volunteer in 2020 and soon became part of the staff as a Junior Legal and Outreach Associate, a role in which her main contribution was, together with a great team, to create a better legal and operational structure for legal risks and opportunities in the organization. In addition, she works in the outreach area, looking for more young people with leadership potential to join the community. Currently, she is focused on the LALA Ambassadors project together with the Outreach Team.
Dedicating herself to the empowerment of young leaders throughout Latin America has helped her redefine her purpose and focus her talent, tenacity, and passion on contributing profoundly to the personal growth of each member of the region's future – whose ability to use vulnerability as strength she admires. In addition, LALA inspired her to pursue another of her passions, studying for her degree in Psychology at the Universidad Pontificia de Comillas in Madrid, Spain. Regarding the redirection of her plans, Sofia says, "with LALA, I learned that you can have all the talent in the world, but it won't do you any good if you put it at the service of something you don't believe in and something that won't do any good for others."
Sofia believes that LALA is a transformative community that, just as it impacted her, will help spread the importance of contributing with purpose and continuing to innovate with creative solutions to our social problems throughout Latin America. We thank her for her dedication and look forward to continuing to grow as leaders with people as inspiring as she is.
This is a story written by Alexandra Guerra and edited by Adriana Karolay Méndez Romero, LALA's Storytelling Team members.