"Ask forgiveness before permission."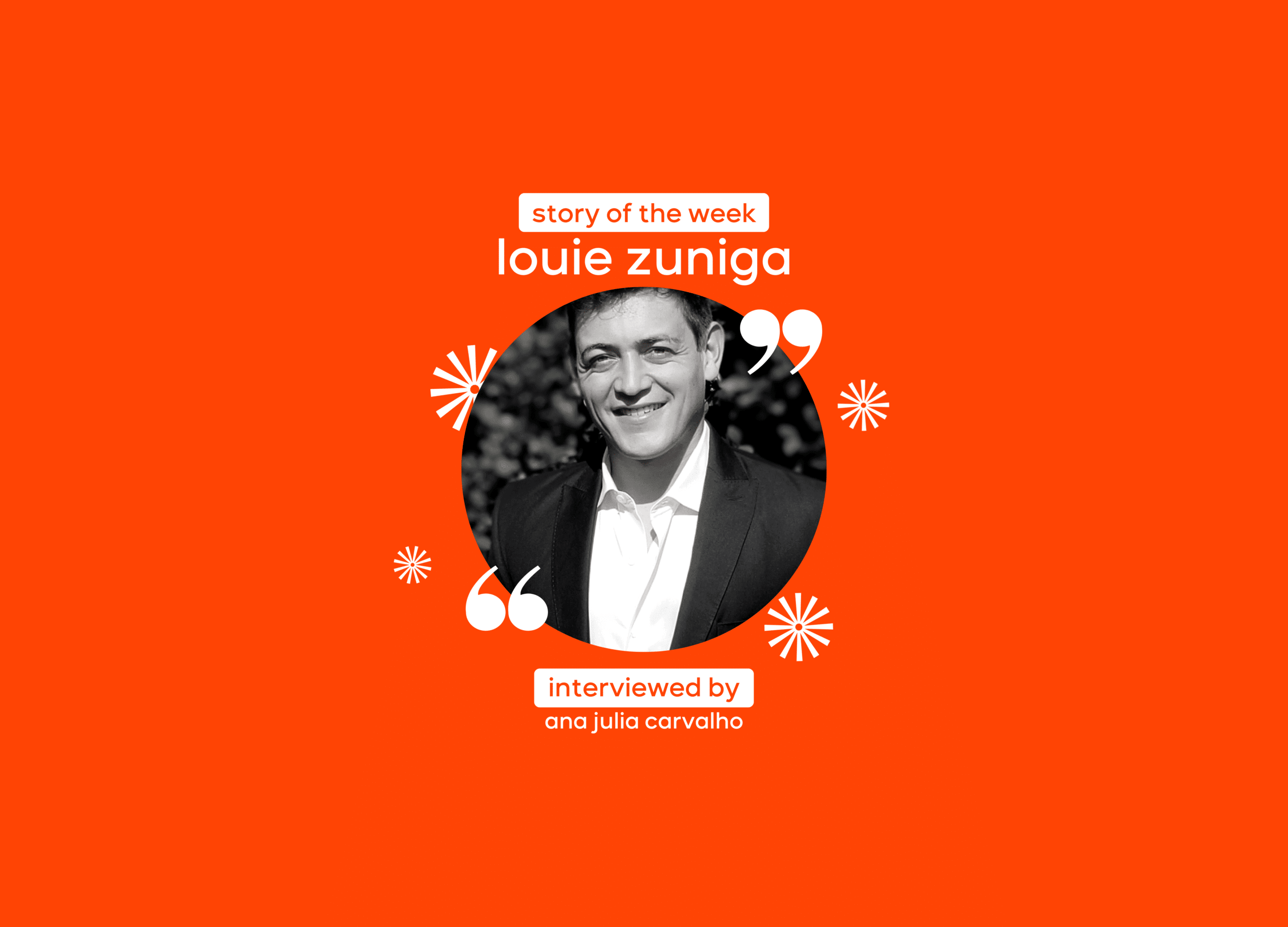 The thriving adventure of life began for Louie in California, Los Angeles, where he was born. However, he had the opportunity to grow up in Houston. Louie's Latin roots and influence come from his father, Luis, a mexican-american that grew up on the border of the US.
As a teenager, he was interested in Latin American culture and even challenged himself to study Portuguese. Later, he was accepted into Amherst University, located in Massachusetts, known as one of the best universities in the US and the oldest institution of higher education in the state. With his experience in this small liberal arts college at the heart of Amherst, he became passionate about the freedom of the open curriculum, the international warming community, the close relationship with the professors, and the beauty of its campus. After completing three years in Amherst, he accepted the adventure to spend a year in Rio de Janeiro/Brazil at PUC (Pontifical Catholic University of Rio de Janeiro), where he majored in Economics.
After graduation, as a fearless young leader, he left the job he had once conquered in finance to pursue his ideas in the educational field. Furthermore, he joined a group run by the United States government known as "The Peace Corps," an independent agency and volunteer program that provides international social and economic development assistance. This program allows volunteers to work in developing countries that are United States' allies as agricultural volunteers, teachers, and even health professionals. With the aim of discovering his passion, Louie became a teacher in Cameroon, a country in Central Africa, where he discovered abilities in development and education. However, after this experience, he found himself lost at the shivering thought of the future, wondering what his next step would be.
Fortunately, Louie had a friend at Stanford Business School that had done an internship with the minister of education in Argentina, a field in which he had become interested. Louie asked him for a recommendation to be an intern at the same institution. However, this friend was aware of a new and promising opportunity: LALA! Louie was introduced to Diego, one of the main heads of the academy, and started as an intern. With this opportunity, he grew in LALA's environment to become a Director of Development. In this experience, Louie understood the importance of a good network. After all, "Birds of a feather flock together" (American proverb to network and friendship).
As a Director of Development, Louie actively assisted LALA's growth. He was mainly responsible for fundraising and philanthropy, which essentially means finding donors and individuals that desire to be a part of this movement. As a young and small organization, LALA hadn't developed strategies for this type of field. Therefore, Louie began originating structures for development goals, donor databases, and engaging strategies. Fortunately, he had a great role model in the field. Louie's mother, Kelly, is actually the CEO of the Holocaust Museum in Houston that spent her role career in the field of fundraising and philanthropy. Fortunately, Kelly acted as Louie's personal pro bono consultant when it came to donor relationships and networks, earning the nickname of Dr. Z.
Currently, Louie has begun a new job in Puerto Rico as a teacher at Instituto Nueva Escola, which originated a new way for public schools to pursue Montessori education, that is a system developed by the physicist Maria Montessori in 1907 for young children that seek to develop natural interests and activities rather than use formal teaching methods. Louie became passionate about this scenario and progressive education, primarily because of its power to improve local community development. Currently, Louie no longer actively works in LALA as a Director of Development. However, he seeks to always be part of this community as an ambassador.
As a message to new students in LALA, Louie shares the phrase, "Ask forgiveness before permission." He believed he was not qualified for the role he took in LALA, but he was certain he could take the challenge. Therefore, the message for you is: Be resourceful, work hard, and follow your ideas!
These stories are written and edited by the Storytelling Team, an alumni-lead team that collects stories with the objective of recognizing and celebrating the wonderful work that volunteers, staff, and alumni do for LALA and also showing how the organization has impacted their life.