LALA and VélezReyes+ join forces to transform Latin America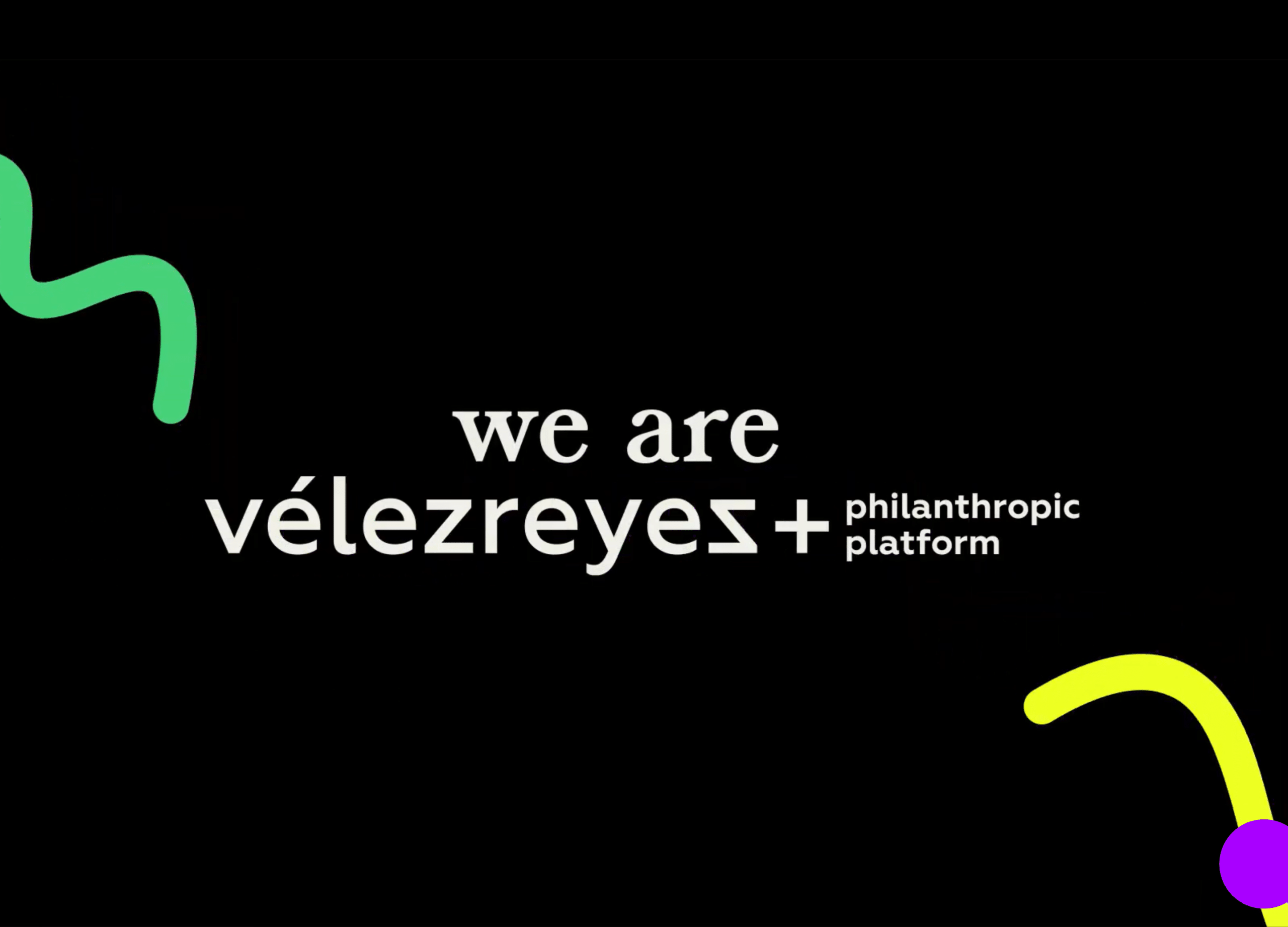 As VélezReyes+ officially launches on October 10th, 2022, Latin American Leadership Academy (LALA) is honored to be among the new philanthropic platform's first partner organizations. United by a shared vision to transform Latin America through the development of a new kind of leader—more diverse, innovative, and committed to service and impact—both organizations will collaborate to enable LALA to scale and deepen its impact in the region.
LALA, a non-profit institution that is developing a new generation of diverse, entrepreneurial, and ethical leaders to serve Latin America, is entering a new phase of growth. Founded in 2017, the social enterprise has already found and empowered more than 1600 young leaders from 17 Latin American countries to solve pressing social, economic, and environmental problems in their communities.
VélezReyes+, founded by Mariel Reyes and David Vélez, focuses on addressing the significant inequality of opportunities that people face in Latin America. Through this new effort, VélezReyes+ seeks to accelerate the region's social transformation and unlock opportunities for the most vulnerable and disadvantaged Latin Americans with a focus on children and youth, supporting them to build their own futures. "The birth of VelezReyes+ is not just great for LALA," shared David Baptista, Co-Founder and Executive Director of LALA. "It is a harbinger of better philanthropic practice in Latin America. They deeply understand that allocating resources to regional problems, with the central view of helping others, can improve our world considerably. The impact depends on implementing best practices and keeping a critical eye on the efficacy of interventions per unit of resource expended. We've been pleasantly surprised by the VélezReyes+ team's commitment to these mindsets and practices."
"VélezReyes+ is bringing a different way of working with social enterprises," adds LALA's Co-Founder and CEO, Diego Ontaneda. "In empowering other organizations through their philanthropic and non-financial support and resources while believing in the work already developed by them, VélezReyes+ is at the forefront of an even bigger movement: a new way of approaching strategic philanthropy in Latin America."
With the strategic, financial, and technical support of VélezReyes+, LALA is embarking on an ambitious journey to grow its reach to find 1500 new young leaders each year. This means that by 2030, LALA's network will have surpassed 13,000 leaders across Latin America. These leaders will come from every country and every background, and will be working across the private, public, and social sectors to solve the region's most pressing problems.
About LALA
LALA (Latin American Leadership Academy) is a non-profit organization that aims to promote sustainable economic development and strengthen democratic governance in Latin America by identifying and developing a new generation of diverse, entrepreneurial, and ethical leaders. LALA finds high-potential, purpose-driven 14-to-20-year-olds—many of them from historically marginalized communities—and gives them access to programs that build skills in leadership, entrepreneurship, social innovation, social-emotional learning, and critical thinking. LALA's young leaders join a lifelong community of changemakers and partner organizations working together to address the region's most pressing challenges.

To know more about LALA, visit www.somoslala.org, contact us via [email protected], or follow updates on our Instagram @somos_lala.