Interview with Tici Midori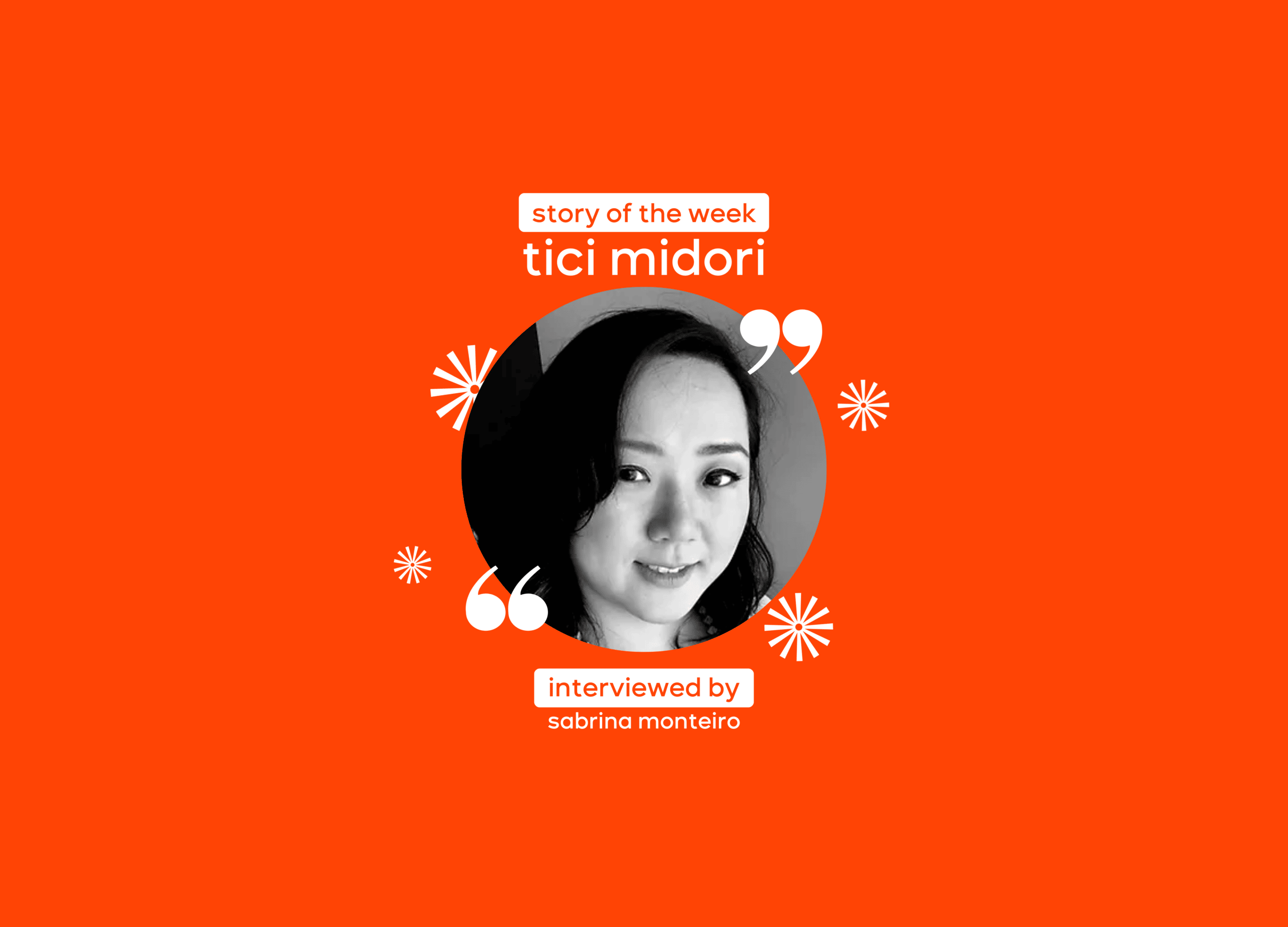 "Participating in LALA is a two-way street." – Sabrina Monteiro
From São Paulo, Brazil, to Medellin, Colombia.
After a BA in Economics at the University of São Paulo (USP) and a Masters in Business Management with an emphasis on marketing at the Escola Superior de Propaganda e Marketing (ESPM), Ticiane Midori Shiki began her career in private companies, working in the finances and telecommunications sector. However, she did not feel fulfilled with her work, so she decided to change careers.
She sought professional help to identify and transition his career, reinventing herself in the social sector. Her activities as Strategic Financial Manager of Cidadão Pró Mundo — a non-profit organization that promotes opportunities for insertion and social integration in Brazil through the teaching of English— and leading the areas of fundraising, marketing, and operations of the Gauss Project — a non-profit private association, operating in São Paulo, Sergipe, Distrito Federal, and Paraná that grants scholarships to low-income young people who have the dream of attending quality higher education — helped to expand the social impact of educational projects, changing lives of +300 beneficiaries in 4 Brazilian states.
Ticiane had her first contact with LALA at its beginning, when bootcamps were only offered in English; LALA contacted Cidadão Pró Mundo to find English speakers. Later, in 2021, when participating in the Empodera Network from the Arco Educação Institute, Ticiane met several Brazilian social organizations that work with education, including LALA, and several opportunities within the project. Soon, she entered the selection process for the position of Director of Operations and, once accepted to the position, decided to move to LALA's headquarters in Medellín, Colombia, in 2022.
One of the major projects that Ticiane took part in was to ensure that all the people who work for LALA have a valid contract and receive their due compensation for the services provided, complying with legal obligations in all the countries in which they operate.
Her willingness to work in an organization of great local impact to impact more and more young people was a key point for the connection with LALA. LALA's exponential growth and an international work environment with a lot of diversity caught Ticiane's attention.
In her role in operations, she is responsible for the finances and accounting of LALA entities in Colombia, the United States, and Brazil. In Human Resources, she works from recruitment and selection to hiring and onboarding. In addition, she works in the administration of LALA properties, such as the LALA House — where the Academy takes place. More than that, she also conducts technology management, with resources from Zoom, Google, and partnerships with Microsoft, among others.
Participating in LALA is a two-way street. Not only did Ticiane impact the organization, improving its administrative part, but it was also impacted by being in a place that values ​​the emotional, showing the most human side of people, making it more empathetic and open to new experiences. In the future, Ticiane hopes that LALA will be present in several Latin American countries, covering a range of young people and that it will have a diverse team that can increasingly contribute to the organization.
This is a story written by Sabrina Monteiro, a LALA's Storytelling Team member.